5:31 AM EDT, Mon May 16, 2022
Last updated May 14, 2022
Tampa Bay Rays Hot Stove Rumors 2022
Up to the minute news on Tampa Bay Rays Hot Stove Rumors 2022
Fish Stripes
Nathan Ray Seebeck-USA TODAY Sports One of the first transactions of the Marlins' 2021-22 offseason finally has a resolution. On Saturday, the Marlins sent right-hander Josh Roberson to the Rays. He represents the player to be named later that they agreed to trade in exchange for Louis Head. The timing is not a coincidence—exactly six months have passed since the Head acquisition (November 14, 2021), which is the maximum time period that MLB teams are given to determine PTBNLs. The Marlins drafted Roberson in 2017 out of UNC Wilmington. It took him a full year to...
Cincinnati.com
When the Reds were looking at adding shortstop Willy Adames in a trade last year, the Rays wanted Jonathan India and a reliever.       
DRaysBay
Jonathan Dyer-USA TODAY Sports How's that trade tree looking? Go Rays!
DRaysBay
Kim Klement-USA TODAY Sports I still make that trade every year Go Rays!
Lookout Landing
"It's the laws of cause and effect that you criticize But sir, criticize them you must" | Kim Klement-USA TODAY Sports when nothing goes right A popular misconception surrounding human agency is that our striving is rewarded: that in "doing our best" we ingratiate ourselves to "the Universe" as such. While this notion has its place, we find it rings false more often than not. We quickly learn that our attempts to exert our will upon the world are met with resistance, that providence is not mocked. To the surly will it responds in kind with a reminder that...
Lookout Landing
my face when people want to relitigate the Marco Gonzales trade | Photo by Abbie Parr/ Marco takes the bump for the Mariners against [spins wheel of Rays pitchers] Do you want the good news first, or the bad news? Ah forget it, let's just give you the news. So, first the bad: you will note the lineup above does not contain one Mitch Haniger, nor one Luis Torrens. Per Divish, Haniger is hoping to get back in the next day or two, but isn't feeling ready yet. No word yet on Torrens, but maybe we see him in the game as a replacement if the Rays run out...
NESN.com
Will Garrett Whitlock prove himself a jack-of-all pitching trades Saturday when the Red Sox face the Tampa Bay Rays? The Red Sox pitcher makes the first start of his Major League Baseball career in Saturday's matchup of American League East rivals. Whitlock was a starting pitcher during his minor-league career in the New York Yankees' […] The post Red Sox Vs. Rays Lineups: Garrett Whitlock Makes First Career Start appeared first on NESN.com.
Bleed Cubbie Blue
Photo by Denis Poroy/ A trade for a potential starter. After the Cubs' soggy 8-2 loss to the Tampa Bay Rays Wednesday (recap coming at the usual time, 8 a.m. CT tomorrow), the team announced it had traded reliever Jesse Chavez and a cash consideration to the Braves for lefthander Sean Newcomb. Newcomb is 28 (turns 29 in June) and has had a rough time since a promising couple of years for Atlanta in 2017 and 2018, when he posted 1.4 and 1.8 bWAR seasons as a starter for the Braves, respectively. This year Newcomb has made three relief appearances covering five innings...
Detroit Jock City
When the Detroit Tigers pulled the trigger on a last-minute deal to acquire outfielder Austin Meadows, the initial thought was it was a fleecing. However, some were speculative because the Tampa Bay Rays tend to find ways to win trades that appear lopsided. In this case, it seems like the Detroit Tigers were intelligent to […] Detroit Tigers: Austin Meadows may be headed for a breakout season - Detroit Jock City - Detroit Jock City - A Detroit Sports blog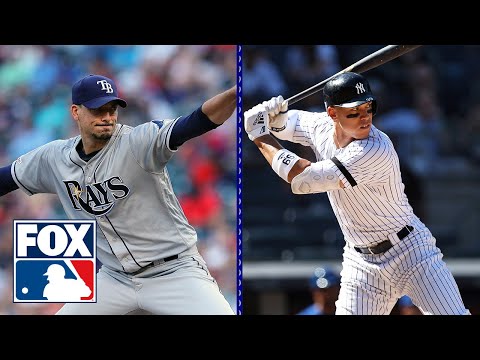 Rob Parker and Jon Morosi discuss if Montreal is a viable option for the Rays? Will the Yankees be sellers at the trade deadline this season? #FOXSports #MLB #TampaBayRays #NewYorkYankees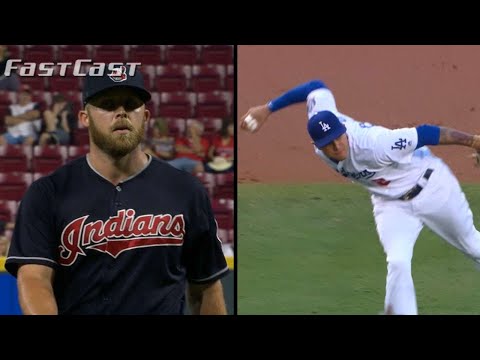 The Angels add free-agent closer Cody Allen, Avisail Garcia officially joins the Rays, plus the Manny Machado rumor mill keeps churning About Major League Baseball: Major League Baseball (MLB) is the most historic professional sports league in the United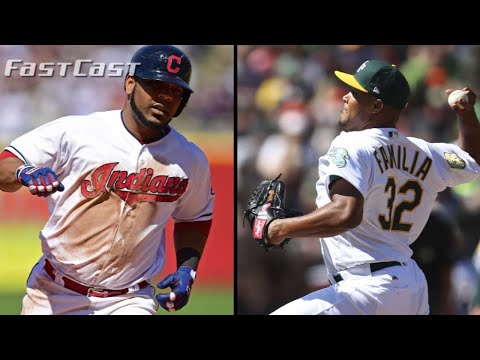 The Mariners, Indians and Rays make a three-team trade centered around Edwin Encarnacion, plus the Mets reportedly bring back Jeurys Familia About Major League Baseball: Major League Baseball (MLB) is the most historic professional sports league in the U