2:13 PM EST, Mon March 08, 2021
Last updated Mar 6, 2021
Seattle Mariners Injuries
Up to the minute news on Seattle Mariners Injuries
The Seattle Times
It was the first time the standout outfielder has taken the field since suffering a ruptured testicle against the Astros in July of 2019.
Lookout Landing
Photo by Brace Hemmelgarn/Minnesota Twins/ It's about that time where devastating injuries happen to teams around the league. Let's hope there are fewer than usual. Good morning everyone! Here's what you need to know as you kick off your Thursday. In Mariners news... I don't buy it, but naturally, everyone is talking about it. Hearing @jonmorosi on @710ESPNSeattle with @jtheaps9 & @StacyRost say Theo Epstein might be realistic for the Mariners to sign... pic.twitter.com/3Tj6UAMwzO— Taylor Jacobs (@TaylorJacobs) February 24, 2021 If this is the entire...
Seattle Sidelines | Daily Herald
HeraldNet.com HeraldNet.com - Everett and Snohomish County news from The Daily Herald in Everett, Washington He has been one of the top arms in the AL, but will miss the coming season after Tommy John surgery. Mariners sign reliever Giles with eye on future Wire Service
That Balls Outta Here
Considering all of the moves made by former Philadelphia Phillies general manager Matt Klentak over the past few seasons, his June 2019 acquisition of Jay Bruce from the Seattle Mariners goes down as perhaps the best of them all. Not only did the Phillies give up just minor-league third baseman Jake Scheiner and "cash considerations," in […] Jay Bruce filled needed void for injury-riddled Phillies - That Balls Outta Here - That Balls Outta Here - A Philadelphia Phillies Fan Site - News, Blogs, Opinion and More
Call to the Pen
There was a time when Taylor Guerrieri was considered one of the top prospects in the game. A consensus top 100 prospect prior to the 2013 season, arm injuries and Tommy John surgery put his career on hold. While he eventually found his way to the majors, the former Rays prospect has yet to find […] Seattle Mariners trying to coax something out of Taylor Guerrieri - Call to the Pen - Call to the Pen - A Major League Baseball Fan Site - News, Blogs, Opinion and More
The Seattle Times
Taylor Guerrieri was a first-round pick by the Tampa Bay Rays in 2011. Known for his curveball, he didn't make his MLB debut until 2018, and most recently pitched in the big leagues in 2019 for the Rangers.
Lookout Landing
Jeff Curry-USA TODAY Sports Tuesday links! In Mariners News... The Mariners have signed pitching prospect and former Rays first-round pick Taylor Guerrieri to a minor-league deal. SS prospect Noelvi Marte highlights MLB Pipeline's list of prospects who just missed the 2021 Top 100 Prospects list. Around The League... Free agent catcher Yadier Molina has agreed to return to the Cardinals for his 18th season on a one-year/$9 million deal. The Angels have avoided arbitration with Shohei Ohtani as they reach a two-year/$8.5 million deal. The Twins have signed MLB...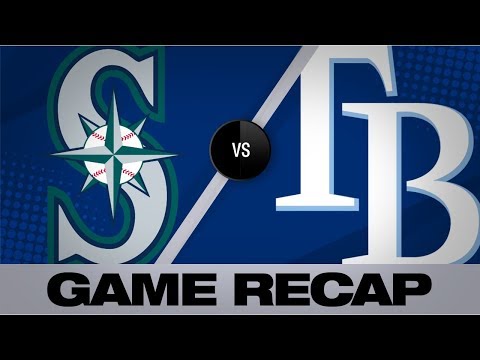 Don't forget to subscribe! https://www.youtube.com/mlb Follow us elsewhere too: Twitter: https://twitter.com/MLB Instagram: https://www.instagram.com/mlb/ Facebook: https://www.facebook.com/mlb TikTok: https://www.tiktok.com/share/user/656924771556045619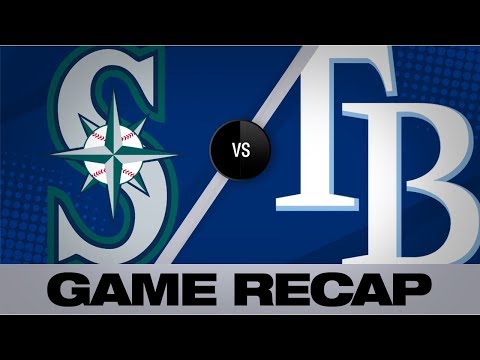 Condensed Game: Kevin Kiermaier drove in four, including a game-tying solo homer in the 9th to lead the Rays to a 7-6 walk-off win Don't forget to subscribe! https://www.youtube.com/mlb Follow us elsewhere too: Twitter: https://twitter.com/MLB Instagram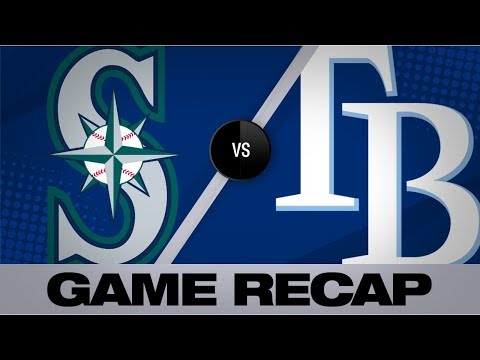 Condensed Game: Tom Murphy hit a pair of home runs to pace the Mariners' big offensive game in a 9-3 road win against the Rays Don't forget to subscribe! https://www.youtube.com/mlb Follow us elsewhere too: Twitter: https://twitter.com/MLB Instagram: ht