9:53 PM EST, Wed March 03, 2021
Last updated Feb 28, 2021
New York Giants Injuries
Up to the minute news on New York Giants Injuries
Big Blue View
Photo by Mark Brown/ The relatively recent success of the New York Giants was predicated on pressuring the quarterback and winning the trenches. Names like Michael Strahan, Justin Tuck, Osi Umenyiora all come to the forefront of our minds as we reminisce with bliss on what once was. There was also a glimmer of hope in 2016 with Jason Pierre-Paul and Oliver Vernon manning the Giants' pass rush, but that was short-lived. The more recent history hasn't been so kind to Big Blue. Injuries, draft busts, and JAG players have reduced the effectiveness of a once potent and...
Big Blue View
Photo by Abbie Parr/ New York Giants headlines for Thursday Good morning, New York Giants fans! Giants' Saquon Barkley: Torn ACL was the 'weakest' moment of my life - nj.com Athletes all believe they are invincible. Until their bodies prove to them that isn't the case Barkley was no different. "When I hurt my knee, I'm not going to lie, that's probably the weakest moment of my life, especially in those first few days," Barkley said. "I just couldn't control myself crying, asking 'Why me? Why me? Why me?" Leonard Williams' payday could lead to...
Big Blue View
Photo by Jorge Lemus/NurPhoto via Assessing the high end of the free agent wide receiver market The New York Giants' 2020 offense was unavailing, lacked explosive plays, and was a bit unimaginative. It ranked 31st in yards per game (299) and points per game (17.5). The passing game lacked innovation, impeded drives, and lacked a top-end weapon. After Saquon Barkley's Week 2 torn ACL, and Sterling Shepard's foot injury in the same game, the Giants attempted to feature Evan Engram and Darius Slayton as their primary threats - that didn't exactly work. Engram had...
Big Blue View
Photo by Abbie Parr/ New York Giants headlines for Monday Good morning, New York Giants fans! Congratulations to Tom Brady, Bruce Arians, Jason Pierre-Paul and the test of the Super Bowl champion Tampa Bay Buccaneers. Now, your headlines. Team doctors reflect on how Giants, NFL navigated COVID-19 protocols Head Team Physician Dr. Scott Rodeo and Associate Team Physician Dr. James Kinderknecht of Hospital for Special Surgery tell Madelyn Burke how the team and league dealt with the pandemic. Philadelphia Eagles expected to trade QB Carson Wentz soon, sources say From...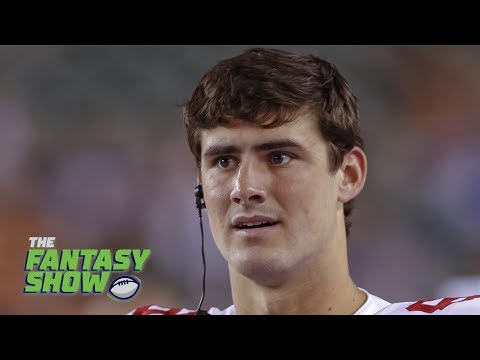 ESPN fantasy football expert Matthew Berry explains what Daniel Jones replacing Eli Manning means for Saquon Barkley and the rest of the New York Giants offense. He then (3:19) discusses what Cam Newton's injury means for Carolina Panthers teammates Chris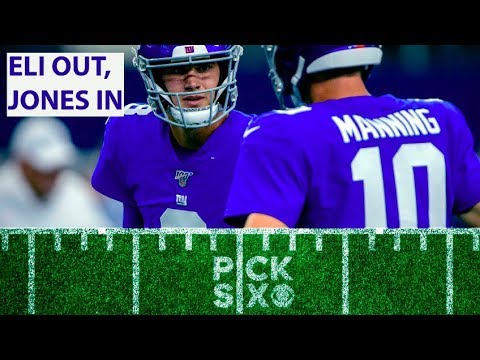 Will Brinson is joined by Brady Quinn and Ryan Wilson to discuss Daniel Jones taking over the starting QB role for the New York Giants, Cam Newton's injury status and 0-2 teams that could still make the playoffs.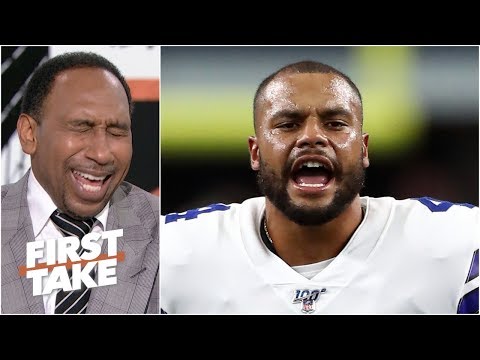 Stephen A. Smith isn't dismissing the Dallas Cowboys' impressive performance in Week 1 vs. the New York Giants, but believes the Cowboys will eventually get plagued by suspensions and injuries. #FirstTake ✔