1:33 PM EST, Thu March 04, 2021
Last updated 5 hours ago
Milwaukee Bucks Injuries
Up to the minute news on Milwaukee Bucks Injuries
Grizzly Bear Blues
Photo by Patrick Smith/ Grizzlies look to head into the All-Star break on high note WHO: Memphis Grizzlies (16-15, 7-10 Home) vs. Milwaukee Bucks (21-14, 7-9 Away) WHEN: 7:00 PM CST WHERE: FedExForum in Memphis, Tennessee HOW TO WATCH/LISTEN: Fox Sports Southeast/NBA League Pass/92.9 FM ESPN Memphis INJURY REPORT: MEMPHIS: Grayson Allen (concussion protocol, Out), Jaren Jackson Jr. (left knee, Out) MILWAUKEE: NONE PROJECTED STARTING LINEUPS: MEMPHIS: Ja Morant, Desmond Bane, Dillon Brooks, Kyle Anderson, Jonas Valanciunas MILWAUKEE: DJ Augustin, Dante DiVincenzo, Khris...
rssfeeds.commercialappeal.com
Kyle Anderson returns after missing Tuesday's Memphis Grizzlies win but Grayson Allen will miss a third straight game while in concussion protocol.       
Dunking with Wolves
The Minnesota Timberwolves play against the 8th-seeded Bulls lead by former Wolves' wing Zach LaVine at 7 p.m. in Chicago. The Timberwolves will be playing their second game with newly-appointed head coach Chris Finch – who lost his debut against the Milwaukee Bucks yesterday, 139-112. The Timberwolves, 7-25, are the worst team in the NBA […] Minnesota Timberwolves at Chicago Bulls: Odds, Injuries - Dunking with Wolves - Dunking with Wolves - A Minnesota Timberwolves Fan Site - News, Blogs, Opinion and More
Dunking with Wolves
Congrats on your new gig coaching the Minnesota Timberwolves, Chris Finch. Now, go lead the worst team in the league against the back-to-back league MVP. Nobody ever said it would be easy. In fact, leading a 7-24 squad against Giannis Antetokounmpo will be exceedingly hard. But that's the job that Finch is signing up for. […] Minnesota Timberwolves at Milwaukee Bucks: Odds, injuries, what to watch for - Dunking with Wolves - Dunking with Wolves - A Minnesota Timberwolves Fan Site - News, Blogs, Opinion and More
ClutchPoints
Toronto Raptors point guard Kyle Lowry was yanked out of Tuesday night's matchup against the Milwaukee Bucks with an apparent ankle injury. It was later revealed that the 34-year-old veteran will be unable to return and has been ruled out for the remainder of the contest. This report comes via Keith Smith of Yahoo Sports: […] The post Raptors star Kyle Lowry gets pulled out of Bucks game with an injury appeared first on ClutchPoints.
Minneapolis Star-Tribune
Fred VanVleet scored 33 points, Pascal Siakam added 23 and the Toronto Raptors withstood the loss of Kyle Lowry to beat the slumping Milwaukee Bucks 124-113 on Tuesday night.
Brew Hoop
Alonzo Adams-USA TODAY Sports Simply inexcusable! The Milwaukee Bucks grueling road trip came to an end with a whimper by losing to the Oklahoma City Thunder, 114-109. To add insult to injury, the Thunder was without both Shai Gilgeous-Alexander and old pal George Hill. This is now three consecutive losses for Milwaukee. What We Learned I don't care if this was the end of a 20-game road trip, the way the Bucks treated this game was laughable at best. They had no sense of urgency outside of beginning the game with a 13-3 run. After that, it was all OKC. The Thunder...
Brew Hoop
Photo by Jason Miller/ The point guard wasn't listed on Monday's injury report In the minutes leading up to the Milwaukee Bucks and Denver Nuggets game, the Bucks tweeted out that Bryan Forbes would be taking Jrue Holiday's place in the starting lineup. Minutes (but what felt like hours) later, The Athletic's Eric Nehm tweeted this update: Jrue Holiday is inactive tonight, due to the league's health and safety protocols, per @BucksPR.— Eric Nehm (@eric_nehm) February 9, 2021 We're still unsure of whether this is due to contact tracing or a positive...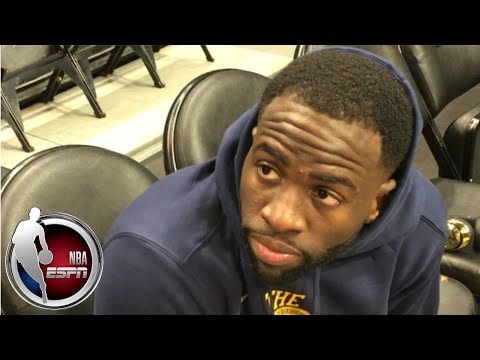 Draymond Green says he wanted to play in the Golden State Warriors' last two games, but Steve Kerr decided to sit the forward who was sidelined with a foot injury. Green understands the caution but explains why he really wanted to play against the Milwauk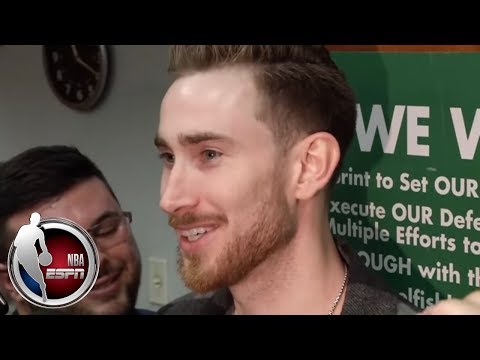 Boston Celtics forward Gordon Hayward explains to the media why Thursday night at TD Garden vs. the Milwaukee Bucks was good for him. (1:27) Hayward is asked about a play in the first half where he came down on his left leg, saying he could feel it and hi