1:22 AM EST, Sat February 27, 2021
Last updated Feb 23, 2021
Cleveland Cavaliers Injuries
Up to the minute news on Cleveland Cavaliers Injuries
Peachtree Hoops
Photo by Scott Cunningham/NBAE via The Atlanta Hawks visit the Cleveland Cavaliers on Tuesday evening. GAME PREVIEW Starting Lineup Trae Young Kevin Huerter TBD John Collins Clint Capela Injury report Rajon Rondo (low back pain) is available to play. Cam Reddish (right Achilles soreness) is out. Bogdan Bogdanovic (avulsion fracture, right knee) is out. Kris Dunn (right ankle surgery) is out. De'Andre Hunter (right knee surgery) is out. Join us and (please) be cordial to one another in the comments below.
ClutchPoints
The Los Angeles Clippers will be without Kawhi Leonard on Sunday when the team takes on the Cleveland Cavaliers in the STAPLES Center. The former two-time Finals MVP is currently dealing with a leg injury and will be forced to sit out Sunday's tilt. This report comes via Ohm Youngmisuk of ESPN: Kawhi Leonard (Left […] The post Clippers star Kawhi Leonard out vs. Cavs with leg injury appeared first on ClutchPoints.
Hoops Habit
Heading into Sunday's matchup with the Cleveland Cavaliers, Paul George had missed four straight for the LA Clippers with a right toe injury. Despite a previous string of single-digit scoring outings, Lou Williams stepped into the role vacated by LA's second-leading scorer and wound up averaging 21.3 points a night on 55.6 percent shooting during that stretch. […] LA Clippers: Lou Williams proving to still have it when he needs it - Hoops Habit - Hoops Habit - NBA News, Rumors, Analysis, Opinion and Stats
Blazer's Edge
Photo by David Liam Kyle/NBAE via The Blazers look to keep getting wins at home. Portland Trail Blazers (14-10) vs. Cleveland Cavaliers (10-16) The Portland Trail Blazers take on the Cleveland Cavaliers at home in the Moda Center. The city of Portland is bracing for a snowstorm, and Trail Blazers fans are bracing for another game without several key players. It's been several weeks since both Jusuf Nurkic and CJ McCollum were taken out with injuries that benched them for the foreseeable future, and even though the Blazers have held their own, the team is feeling...
NetsDaily
Photo by David Liam Kyle/NBAE via Add Adrian Wojnarowski to the growing list of writers who think a marriage of the Nets and Andre Drummond would be ideal for Brooklyn, but he like others aren't sure the possibility is realistic. In a possibly related move, Woj said a number of teams are interested in trading for Spencer Dinwiddie ... despite his injury. Previously, Kevin O'Connor of The Ringer and Zach Harper of The Athletic had suggested the Nets would like to wait for the Cavaliers to buy out Drummond, then sign him in time for Drummond to play in the...
Dunking with Wolves
After winning for the first time in more than a week on Sunday evening, the Minnesota Timberwolves have to turn around and play the same Cleveland Cavaliers team they just defeated, except this time, the game is on the road. Of course, the last time the Wolves won also came on the second night of […] Minnesota Timberwolves at Cleveland Cavaliers: Odds, injuries, what to watch for - Dunking with Wolves - Dunking with Wolves - A Minnesota Timberwolves Fan Site - News, Blogs, Opinion and More
Dunking with Wolves
The Minnesota Timberwolves are currently the worst team in the Western Conference by record at 4-14. Tonight, they take on the Cleveland Cavaliers, a team that has surpassed expectations thus far, and are currently 9-10 (seventh in the Eastern Conference). The Minnesota Timberwolves are on a three-game losing streak following a back-to-back against Golden State […] Minnesota Timberwolves vs. Cavaliers: Odds, injuries, what to watch for - Dunking with Wolves - Dunking with Wolves - A Minnesota Timberwolves Fan Site - News, Blogs, Opinion and More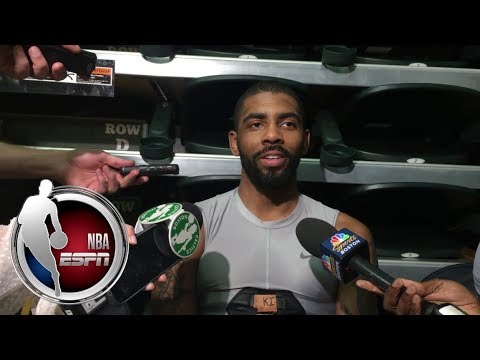 Kyrie Irving shot down a report that he threatened to have knee surgery if the Cleveland Cavaliers didn't trade him summer of 2017. ✔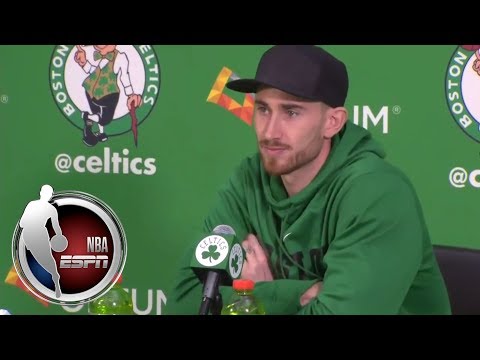 Gordon Hayward gives a leg injury update in his first Celtics' press conference since sustaining the injury against the Cleveland Cavaliers. ✔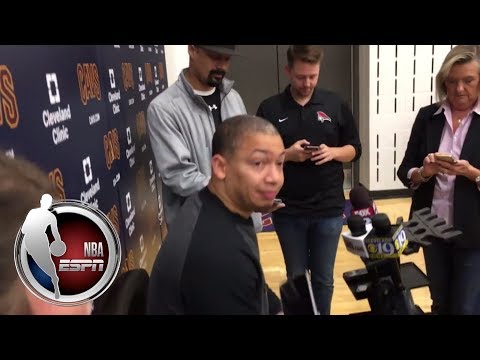 Tyronn Lue on Tristan Thompson injury and starting Jae Crowder for the Cleveland Cavaliers. ✔