6:31 PM EDT, Wed September 27, 2023
Last updated 1 hour ago
Chicago Cubs Hot Stove Rumors 2023
Up to the minute news on Chicago Cubs Hot Stove Rumors 2023
Bleed Cubbie Blue
Photo by Justin Casterline/ The Cubs have missed Jeimer's bat and glove. The Cubs placed infielder Jeimer Candelario on the 10-day injured list September 12 with a lower back strain. Candelario had started 35 games for the Cubs since being acquired from the Nationals at the trade deadline. The Cubs were 22-13 in those games. Since Candelario last played, the Cubs are 5-8. Cause and effect? Not necessarily, but the Cubs will surely welcome Candelario back to the starting lineup. He's been activated from the IL today and first baseman Jared Young has been optioned to...
Bleed Cubbie Blue
Photo by Michael Reaves/ Not dead yet. The Cubs win 6-0 and regain control of their own fate. Things haven't gone quite the way Jameson Taillon had hoped for or expected in this 2023 season. Jameson knew he was coming into a situation with promising youngster Justin Steele who finished the 2022 season blisteringly hot. He knew that Marcus Stroman had previously signed a large free agent contract with the Cubs. He had to hope he'd comfortably slot in as the Cubs' third starter. He had to hope that he'd be a contributor on an ascending team and that if things went...
Bleed Cubbie Blue
Photo by Michael Reaves/ Alexander Canario got a cuppa and breakfast, one at-bat, and some good paychecks in 2023. 2024 will look brighter for him. Dominican native Alexander Canario got a cuppa and breakfast, one at-bat, and some good paychecks in 2023. 2024 will look brighter for him. He's slated to play in the Arizona Fall League and might be in the major-league mix next year, as he's on the 40-man roster and will presumably be at Spring Training. Canario was acquired by the Cubs from San Francisco, part of the Kris Bryant trade, and he has some big-time power...
Bleed Cubbie Blue
Photo by Michael Reaves/ The switch-hitting third baseman is a possible keeper as a bridge between Patrick Wisdom and Matt Shaw. He's at just the right age where a couple of years at a small raise might be appealing. His bat and glove have good value. A former Cub farmhand, 6'1", 221 lb. Jeimer (pronounced Jay'mer) Candelario is a first/third sacker the Cubs got from the Washington Nationals at the trade deadline, in return for minor league left-hander DJ Herz and infielder Kevin Made, both of whom have potential but plenty of holes in their skillsets. "Jeimer...
AZ Snake Pit
[Other brands of peanut butter are available...] | Photo by Justin Sullivan/ After another whiplash week, the D-backs are back in a wild-card spot. Are the D-backs good again? Sam: They're finally winning the close ones again. It really feels like the flipside of the 9-game losing streak, when they kept losing them. And they're doing it when it counts, winning 4-game series against the Reds and Cubs. I'll trade a loss to the Orioles for a win over the Cubs any day. James: I think the team is playing competitively again. Whatever malaise had afflicted the team in...
AZ Snake Pit
Patrick Gorski-USA TODAY Sports You want playoff ramifications? We've GOT playoff ramifications! Well that had to have been the most frustrating series win ever. Though I also feel like I've said that before this season? The missed chances all kind of blur together sometimes. Despite those missed chances, though, the Diamondbacks did put together a fairly convincing series win against the last place Rockies. Then after the series, Mike Hazen had a mini trade deadline and made a bunch of changes, not the least of which was DFA'ing veteran shortstop Nick Ahmed and...
Brew Crew Ball
Michael McLoone-USA TODAY Sports Brewers return home for three-game series with NL Wild Card leaders After snapping a nine-game winning streak in a series loss to the Cubs on the road, the Brewers return home for a three-game showdown with the Philadelphia Phillies. The teams last squared off in the third week of July, and the Brewers took two out of three games from the Phillies in that series. The trade deadline has since come and gone, but the Phillies largely stood pat with their roster as the calendar flipped to August. Starting pitcher Michael Lorenzen, who threw...
Bleed Cubbie Blue
Photo by Justin Berl/ The late-night/early-morning spot for Cubs fans asks if the team should try to trade Christopher Morel this upcoming winter. Welcome back to BCB After Dark: the swiningest spot for night owls, early risers, new parents and Cubs fans abroad. Come on in and grab a table. There's no cover charge this evening. Come on in and cool off with a tasty beverage—that yout brought yourself. BCB After Dark is the place for you to talk baseball, music, movies, or anything else you need to get off your chest, as long as it is within the rules of the site....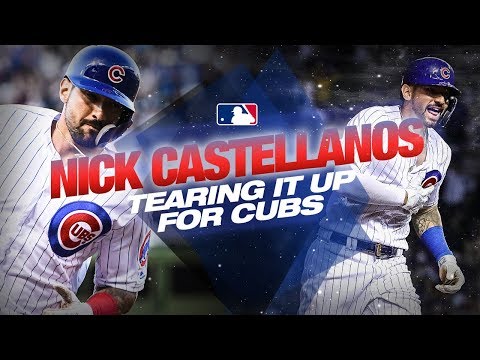 Nick Castellanos has been absolutely tearing it up since he joined the Cubs at the trade deadline! He has 12 home runs and is batting .346 in just 31 games with Chicago as they push for a postseason spot! Don't forget to subscribe! https://www.youtube.co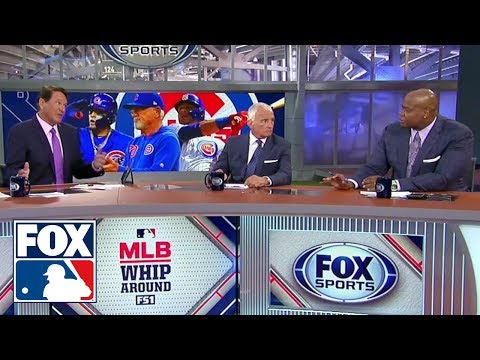 The Cubs lead the NL Central but are having a down year. Frank Thomas said he wouldn't be surprised if they pull a blockbuster trade before the deadline. #FOXSports #MLB #Cubs #FrankThomas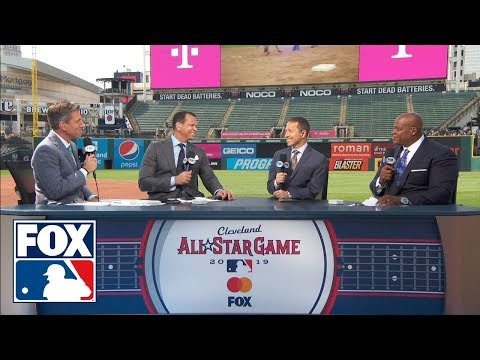 Ken Rosenthal joins Alex Rodriguez, Frank Thomas and Kevin Burkhardt to discuss Madison Bumgarner trade talks and who the Cubs might add at the trade deadline. #FOXSports #MLB #MadisonBumgarner #Cubs #KenRosenthal